Quartz countertops are an aesthetically appealing and low-maintenance choice for your bathroom or kitchen.
While there are many countertops for you to choose from, quartz countertops are an excellent choice for many reasons. These countertops are engineered stone consisting of quartz particles, resins, and pigments, which are combined to create a uniform and unique appearance.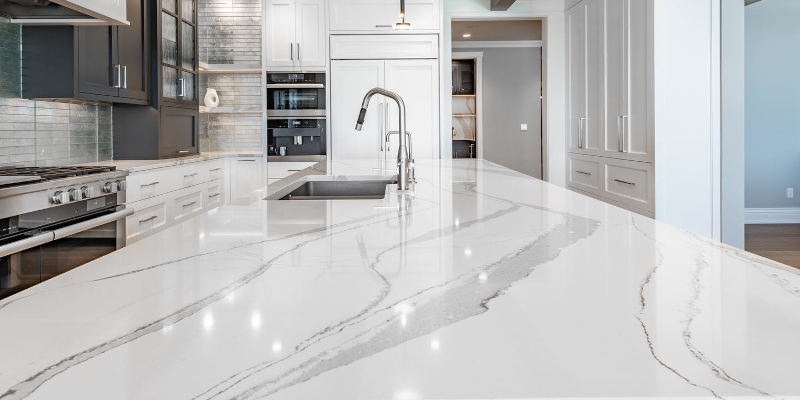 The aesthetic varies from countertop to countertop, so whether you are interested in coarsely ground quartz for visible flecks or finely ground quartz for a smoother look, there are many choices available to accommodate your tastes. Plus, quartz countertops are more customizable than other countertop types, since they come in far more colors and designs compared to granite or marble countertops.
Quartz countertops are beautiful, but perhaps their main advantage is that they are nonporous. In other words, they can resist scratches and stains well, they don't require sealants, and they are low-maintenance. They can easily meet the demands of your kitchen or bathroom and improve the appearance of your space simultaneously.
If you are interested in quartz countertops, look no further than our business. At Rolling Stone Granite Tennessee, we bring more than 12 years of experience and passion to the table when it comes to fabricating quartz countertops. We strive to provide the highest-quality products in the Tullahoma, Tennessee area, and by providing a one-year installation warranty, we can assure you that your satisfaction is our top priority.
To view the options we have available, we recommend visiting our showroom. There, our team will assist you by recommending options and answering your questions. Contact us today to learn more.
---
At Rolling Stone Granite Tennessee, we install quartz countertops in Chattanooga, Cleveland, Knoxville, Winchester, Tullahoma, Oakridge, Dayton, and Maryville, Tennessee; Decatur, Huntsville, Scottsboro, and Fort Payne, Alabama; and Rome, Dalton, Calhoun, Marietta, and Athens, Georgia.