We can transform the heart of your home with upgraded kitchen countertops.
The kitchen is a highly utilized room in any home. Whether you use it to prepare delicious meals, dine together with loved ones, or catch up with friends and family members, you know the importance of this space. But not all kitchens were designed with today's needs in mind. You might have outdated materials that don't look very appealing or a lack of space to prepare and store items.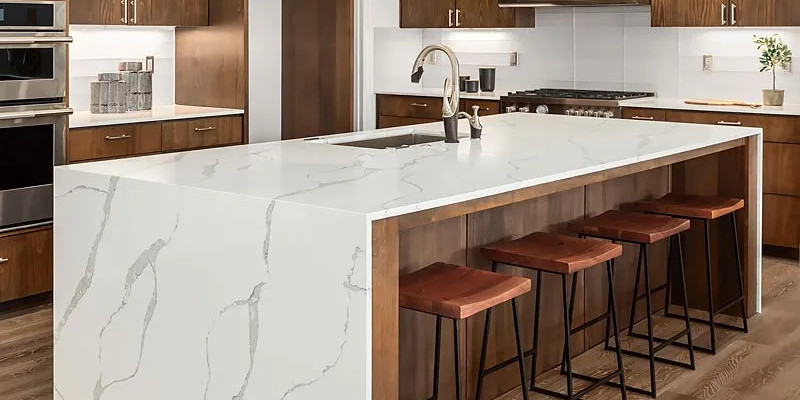 If you're unhappy with your existing kitchen, our team at Rolling Stone Granite Tennessee can transform the space. We're a leading stone countertop fabricator, and we work with residential clients located throughout the Chattanooga, Tennessee area to provide high-quality kitchen remodeling services.
One of our areas of focus when performing a remodeling job is replacing the kitchen countertops. With years of experience in the industry and access to some of the best products on the market, we can transform the heart of your home with upgraded kitchen countertops. You can choose from premium granite, stunning marble, and gorgeous quartz and quartzite stone options. We have a range of colors and styles to choose from, ensuring you can get exactly what you want to enhance the appearance of your kitchen.

Kitchen countertops are essential for a variety of purposes. You might use yours to prepare ingredients used in recipes or store appliances within easy reach. But they also play a significant role in the overall look and feel of the room. When you're ready to upgrade your kitchen countertops, reach out to the company with over a decade of experience in the industry. We've got you covered with beautiful, functional, and highly appealing materials that will help you love your kitchen again.
---
At Rolling Stone Granite Tennessee, we install kitchen countertops in Chattanooga, Cleveland, Knoxville, Winchester, Tullahoma, Oakridge, Dayton, and Maryville, Tennessee; Decatur, Huntsville, Scottsboro, and Fort Payne, Alabama; and Rome, Dalton, Calhoun, Marietta, and Athens, Georgia.