You can count on our team to create the ideal cabinets to elevate the design and functionality of your kitchen or bathroom.
We at Rolling Stone Granite Tennessee have extensive experience in kitchen and bathroom remodeling, and we have found over the years that the cabinets play an essential role in these spaces. You will always need storage space for your food, dishes, and utensils in the kitchen and room for bath linens, toiletries, medicines, and more in the bathroom.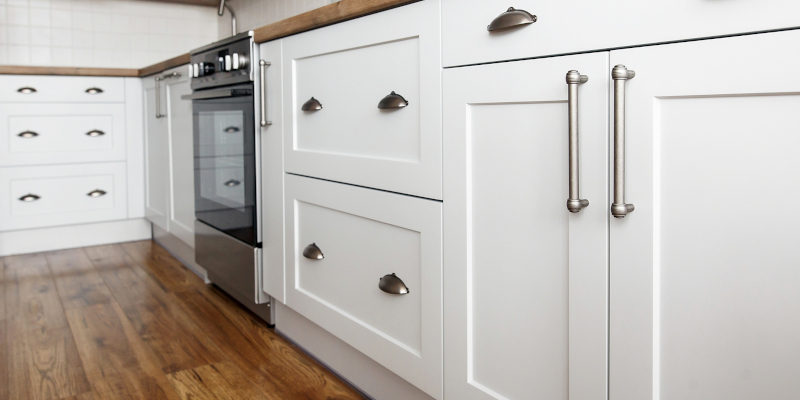 In addition, your cabinets play a key role in the visual design of these spaces, and giving your cabinets a visual upgrade can improve the look of the room as a whole. If you want to make changes to your cabinets or replace them altogether, turn to our team to get our experts on the job.
When we design cabinets for any project, we first focus on making sure the cabinets are functional. To do this, we will ask you about what you plan to store in your cabinets and adjust the design to allow you to make the best use of your space and ensure you will always be able to find what you need. Once the practical side of the design process is taken care of, we'll move on to the visual aspects. We can help you choose the right style of cabinet doors and hardware, as well as the ideal color and finish, to give your cabinets the exact look you want.
Our team is proud to serve the community in Chattanooga, Tennessee, and we want to help you make your kitchen or bathroom the best it can be. If you are interested in upgrading your cabinets, simply give us a call to find out how to get started.
---
At Rolling Stone Granite Tennessee, we install cabinets in Chattanooga, Cleveland, Knoxville, Winchester, Tullahoma, Oakridge, Dayton, and Maryville, Tennessee; Decatur, Huntsville, Scottsboro, and Fort Payne, Alabama; and Rome, Dalton, Calhoun, Marietta, and Athens, Georgia.
Similar Services We Offer: