Visit our stunning custom countertop showroom to bring your interior design dreams to life.
Selecting the perfect countertops for your home can be a daunting task, so come by our custom countertop showroom in Chattanooga, Tennessee to get design inspiration and expert advice. We only offer the highest-quality stone countertops to ensure you and your family will have a beautiful surface that will last for many years to come.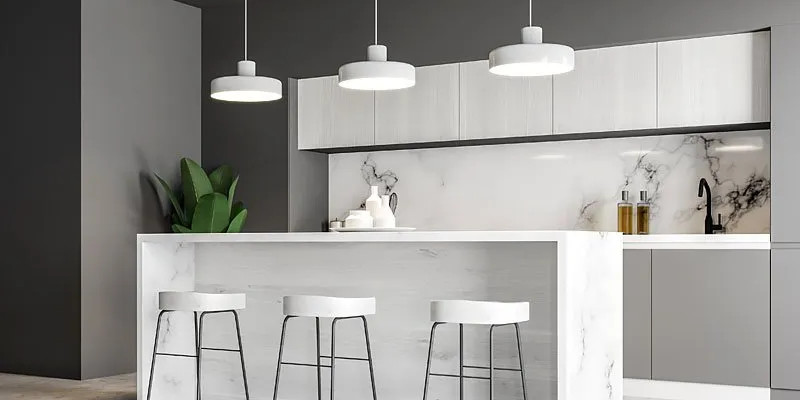 When you visit our custom countertop showroom, you'll find a wide range of materials, sizes, and colors to suit your budget, lifestyle, and interior design preferences. You can browse our variety of countertop materials, including:
Granite is a classic choice for homeowners, thanks to its heat-resistant qualities and ease of repair if it ever becomes chipped or cracked.
Marble can add effortless elegance to any space, and its unique veins, textures, and colors guarantee that you'll have a one-of-a-kind countertop.
Quartz is harder and more uniform in appearance than granite. Plus, it can add a hint of sparkle to your bathroom or kitchen area!
Unlike quartz, quartzite is a naturally occurring stone that develops from sandstone and tectonic plate movement beneath the surface of the earth.

Whether you're ready to tackle a renovation tomorrow or you're still on the fence about investing in new countertops, we'd love to answer any questions you may have! Our experts at Rolling Stone Granite Tennessee can recommend materials and plans to help you make the most out of your living space without breaking the bank. Please visit us at our custom countertop showroom or contact us if you have questions.
---
At Rolling Stone Granite Tennessee, our custom countertop showroom serves visitors from Chattanooga, Cleveland, Knoxville, Winchester, Tullahoma, Oakridge, Dayton, and Maryville, Tennessee; Decatur, Huntsville, Scottsboro, and Fort Payne, Alabama; and Rome, Dalton, Calhoun, Marietta, and Athens, Georgia.
Similar Services We Offer: