Explore a wide variety of gorgeous countertops in our granite showroom.
Granite is one of the most popular choices for homeowners when it comes to kitchen countertops, backsplashes, bathroom vanities, and even floors. To understand why so many people in Chattanooga, Tennessee are choosing this material for their renovation projects, stop by our granite showroom to see the beauty of granite for yourself!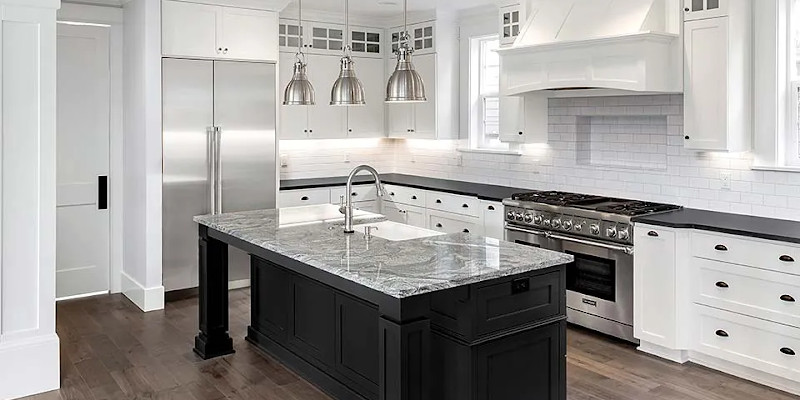 However, keep in mind that granite isn't just pretty to look at. Each unique slab of granite features plenty of features that appeal to homeowners of all ages, including:
Long-lasting durability. Granite is a hard, durable material that won't chip, scratch, or crack easily. This makes it an ideal choice for families with children or anyone else who may not be the most graceful or careful in the kitchen.
Easy maintenance and upkeep. If you seal your granite countertops annually, they'll have a smooth, nonporous surface that will make cleaning effortless. Dirt, grime, and food messes can be wiped clean in seconds without causing any damage to the countertop.
Sustainability. Granite is a naturally occurring resource that doesn't require excess engineering to prepare it for someone's home. It's a green alternative for anyone who doesn't want a countertop material that requires chemical processing and generates carbon emissions during production.
One-of-a-kind designs. Like all natural materials, granite has unlimited variations in its colors, patterns, and textures. No two slabs are exactly the same, which you'll see when you explore our granite showroom.
At Rolling Stone Granite Tennessee, we know it can be difficult to know which materials are the best options for your kitchen or bathroom. Luckily, experts in our granite showroom will be more than happy to answer any questions you have and provide renovation advice as you consider upgrading your home. Please visit us soon or contact us to learn more!
---
At Rolling Stone Granite Tennessee, our granite showroom serves visitors from Chattanooga, Cleveland, Knoxville, Winchester, Tullahoma, Oakridge, Dayton, and Maryville, Tennessee; Decatur, Huntsville, Scottsboro, and Fort Payne, Alabama; and Rome, Dalton, Calhoun, Marietta, and Athens, Georgia.