Improve your commercial space with quality stone countertops and other products.
Everyone wants their business to look professional and beautiful, and commercial remodeling can help achieve this outcome. One aspect of commercial remodeling that should not be overlooked is the countertops and other hard surfaces you might find in the kitchen and bathrooms. After all, these play a significant role in the overall feel of a space. At Rolling Stone Granite Tennessee, we can provide luxurious, high-quality stone slabs for your commercial remodeling project in Chattanooga, Tennessee.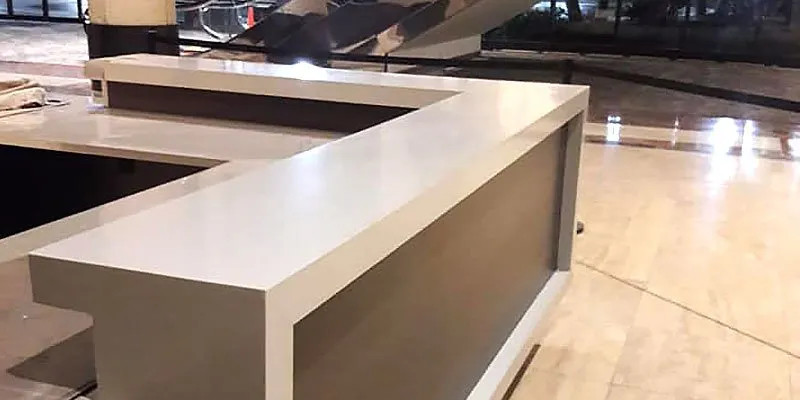 We have been serving the commercial sector for many years, so we know how to improve practically any commercial space with our stone products. If you ask us, there is no other option for countertops that is nearly as beautiful and long-lasting as natural stone and quartz. Granite, marble, and quartz are not only hard and durable, but they are also available in a wide spectrum of colors and patterns to complement any space.
Each stone's uniqueness and beauty is due to its differences in shade, texture, and color, giving it a one-of-a-kind look. We would love for you to visit our showroom so we can tell you all about the options we can offer your commercial remodeling project, and we would be just as happy to offer our professional recommendations too.

We are committed to providing you with a superior level of service by maintaining respect for your commercial remodeling schedule and helping you meet your deadlines. In addition, we will provide prompt, accurate answers to your questions. Whatever your commercial countertop needs may be, you can count on us to meet them in the most timely, professional manner. Contact us today to request your free quote.
---
At Rolling Stone Granite Tennessee, we offer commercial remodeling services in Chattanooga, Cleveland, Knoxville, Winchester, Tullahoma, Oakridge, Dayton, and Maryville, Tennessee; Decatur, Huntsville, Scottsboro, and Fort Payne, Alabama; and Rome, Dalton, Calhoun, Marietta, and Athens, Georgia.
Similar Services We Offer: