We construct outdoor kitchens with premium stone materials.
When you live in an area like Chattanooga, Tennessee, you can always take advantage of the pleasant weather that we have throughout much of the year. Expanding your living space with outdoor areas is a worthwhile investment, especially if you and your family enjoy spending time outside. One appealing addition to any property is an outdoor kitchen, which is a place where you can cook and enjoy meals together. Outdoor kitchens are highly valuable investments and can be customized to the needs of the property owner.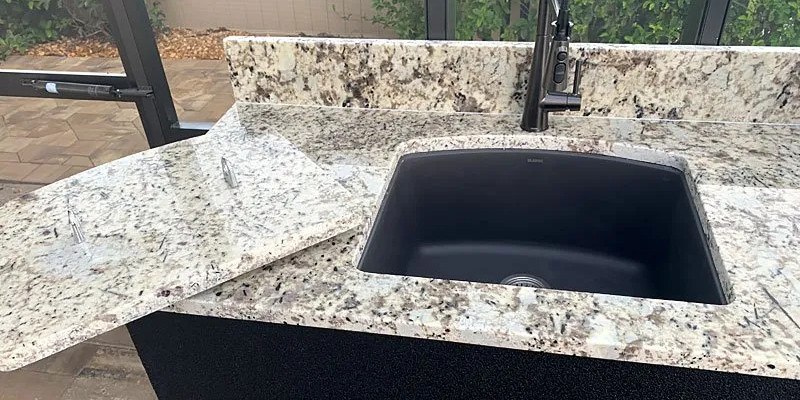 At Rolling Stone Granite Tennessee, we construct outdoor kitchens for clients located throughout the Chattanooga area. We use premium stone materials, fabricated in-house, to give our clients exactly what they want for their outdoor spaces. With years of experience, we can deliver beautiful results. You can get an outdoor kitchen that will serve you and your family for years to come. The stone materials we use hold up well, even when exposed to the changing climate conditions.
Outdoor kitchens are both functional and appealing. They can serve as gathering spaces when the weather is pleasant. If it's hot outside and you don't want to heat up the kitchen with your oven, you can easily cook your favorite meals outdoors. Additionally, an outdoor kitchen keeps food odors outside rather than within your living space. If you have any questions for our team about outdoor kitchens, give us a call today. We can easily provide you with a quote, so you can decide whether this addition is right for your space.
---
At Rolling Stone Granite Tennessee, we install outdoor kitchens in Chattanooga, Cleveland, Knoxville, Winchester, Tullahoma, Oakridge, Dayton, and Maryville, Tennessee; Decatur, Huntsville, Scottsboro, and Fort Payne, Alabama; and Rome, Dalton, Calhoun, Marietta, and Athens, Georgia.