Our experts are here to help you create the perfect kitchen cabinets for your needs.
There are a variety of factors that contribute to the success of a kitchen design, and one of the most important is the kitchen cabinets. Not only do kitchen cabinets play an essential role in the function of your kitchen—providing space to store your food, dishes, cookware, etc.—but they also help define its overall style.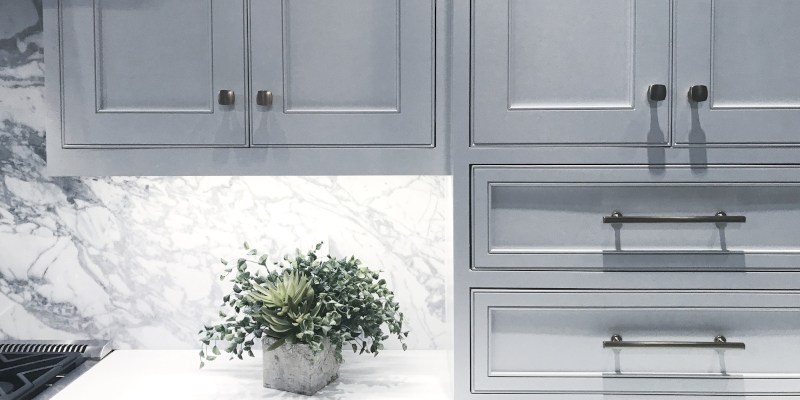 If you are dissatisfied with your kitchen cabinets for any reason, you can turn to our team at Rolling Stone Granite Tennessee for help. We have the right experience to design the ideal cabinet scheme for your kitchen, helping you increase the functionality of your space and give it a fresh new look. Once you are happy with the cabinet design, our team will construct and install your cabinets for you.
When you come to us for help in renovating your kitchen cabinets, we will first focus on making your new cabinets functional. We'll make sure you have plenty of storage for all your ingredients, snacks, dishes, and everything else, and we'll make sure you can organize everything efficiently so you can always find what you need. Then, we will discuss style. We can help you select the ideal cabinet doors, finishes, and hardware to make your cabinets, and your kitchen as a whole, look great.
We are proud to serve the community in Chattanooga, Tennessee, and we want to help you take your kitchen design to the next level. If you want to replace your kitchen cabinets, just give us a call to have our experts take care of the design and installation process.
---
At Rolling Stone Granite Tennessee, we install kitchen cabinets in Chattanooga, Cleveland, Knoxville, Winchester, Tullahoma, Oakridge, Dayton, and Maryville, Tennessee; Decatur, Huntsville, Scottsboro, and Fort Payne, Alabama; and Rome, Dalton, Calhoun, Marietta, and Athens, Georgia.