Granite countertops may be just what you need to enhance your home.
Whether you're on the lookout for quality countertops for a new home or a renovation, you can never go wrong with granite countertops. Made of quartz and feldspar, granite is an igneous rock that is as timeless as it is versatile. It comes in many colors and patterns to suit all kinds of tastes, making it a classic countertop choice for kitchens and bathrooms everywhere.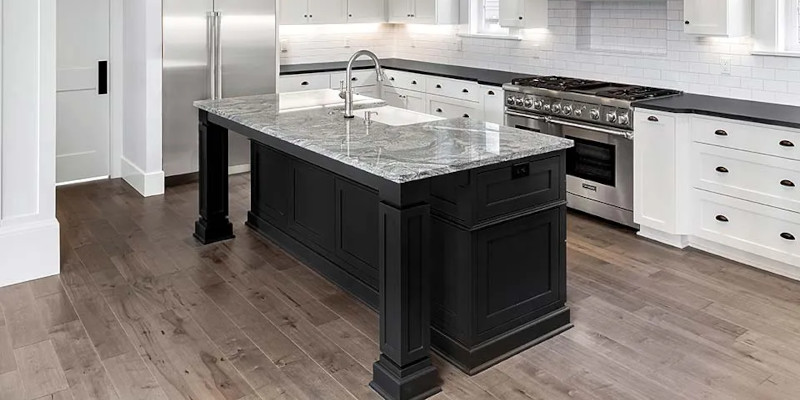 Beyond their beautiful aesthetic that is sure to elevate any space, granite countertops are also highly practical, with impressive durability and resistance to heat and scratches. If you are interested in granite countertops for your home or a client's home in Tullahoma, Tennessee, turn to our countertop fabricator business.
At Rolling Stone Granite Tennessee, we have over 12 years of experience providing stunning, high-quality granite countertops that can last a lifetime. Not only do we source our products from top-of-the-line brands, but we also maintain an exceptional selection of granite countertops with diverse color, pattern, and veining options. Simply visit our showroom to see the products we have available. Whether you would like to browse on your own or ask for recommendations, we would be more than happy to help you however we can.
Because your satisfaction is of the utmost importance to us, we are proud to offer you a one-year installation warranty on our granite countertops, as well as a free quote if you are interested. Contact us today to learn more about our countertops, our other products and services, and more. We look forward to communicating with you.
---
At Rolling Stone Granite Tennessee, we install granite countertops in Chattanooga, Cleveland, Knoxville, Winchester, Tullahoma, Oakridge, Dayton, and Maryville, Tennessee; Decatur, Huntsville, Scottsboro, and Fort Payne, Alabama; and Rome, Dalton, Calhoun, Marietta, and Athens, Georgia.