Your kitchen is likely one of the most-used spaces in your home. You use it for preparing meals, entertaining company, and more. You'll want your kitchen to be the perfect spot, but perhaps it's lacking in different areas. A kitchen island may be exactly what you need.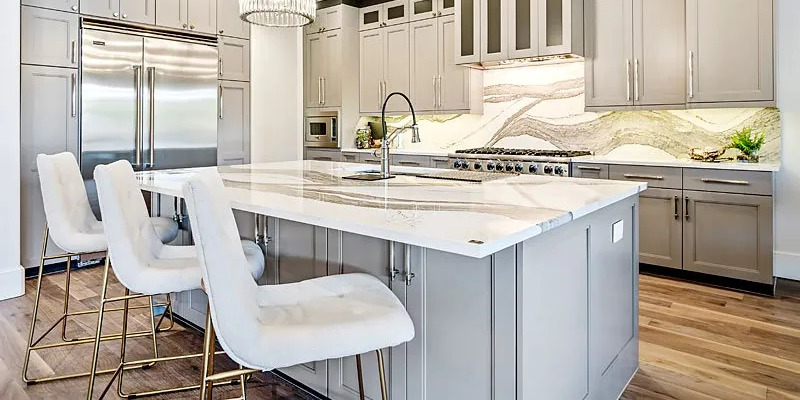 Here are some tips on how to decide if kitchen islands are right for you:
Do you need more storage space? If you have your kitchen well-stocked with wall-mounted cabinetry, then you might be thinking you have all the storage space you can get from your kitchen. However, kitchen islands include free-standing cabinetry that can offer more storage space without taking up any more space on the wall.
Do you need more seating? It can be difficult to fit enough seating around the kitchen table, especially when you have visiting guests. Kitchen islands can include an overhanging countertop to create a kitchen bar for additional seating.
Does your kitchen need an extra touch? Kitchen islands are perfect for adding a touch of style and luxury because we make the countertops out of beautiful stone, including granite, quartz, or marble.
Will it fit in your kitchen? One important thing to consider before adding a kitchen island to any home is the size of your kitchen. If you're already limited on space to move around in your kitchen, you may not want to add a large island to take up more space. You could consider a smaller island instead.
We can install kitchen islands in both existing spaces and new renovations. Contact us today if you would like to learn more.