When creating a functional and stylish bathroom, storage plays a vital role. Having suitable cabinets can enhance your space's organization and elevate its overall aesthetics. Custom cabinets are the perfect solution if you want to transform your bathroom into a sanctuary of luxury and convenience. Let's explore how custom cabinets can elevate your bathroom to new heights.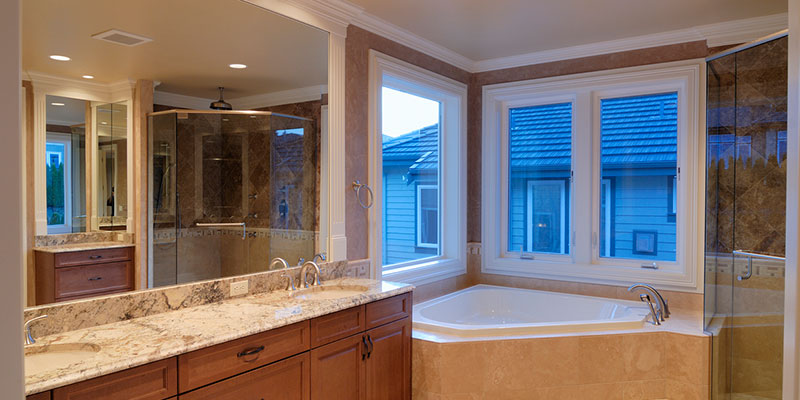 Tailored Design: One of the most significant advantages of custom cabinets is the ability to tailor the design to your specific needs and preferences. Unlike pre-made cabinets, custom options allow you to choose the materials, finishes, hardware, and dimensions that perfectly complement your bathroom's style and layout. This level of personalization ensures a cohesive and harmonious look while maximizing storage space.
Optimal Storage Solutions: Whether you have a small powder room or a spacious master bathroom, custom options can be built to fit any space. With clever features like pull-out shelves, built-in hampers, and hidden drawers, custom cabinets make maintaining a neat and tidy environment effortless.
Quality Craftsmanship: Custom cabinets are crafted with meticulous attention to detail and superior craftsmanship. High-quality materials ensure durability and longevity, even in a humid bathroom environment.
Unique Style Statement: With custom cabinets, you can create a unique style statement in your bathroom, from sleek and modern designs to traditional and rustic aesthetics. Custom cabinets can be customized with decorative accents, intricate patterns, and architectural elements, reflecting your taste and adding a touch of luxury to your bathroom.
Custom cabinets offer a world of possibilities for elevating your bathroom. Whether you're renovating or building a new bathroom, consider the versatility and elegance that custom cabinets bring to the space, creating a visually stunning and highly functional space.