Get high-quality materials and expert advice for your commercial renovation.
If you're thinking about renovating your commercial kitchen or bathroom in Chattanooga, Tennessee, there are a lot of factors you need to consider before you can get started. Even if you already have a budget and vision in mind, you may want a checklist to ensure you have everything you need for a smooth commercial renovation.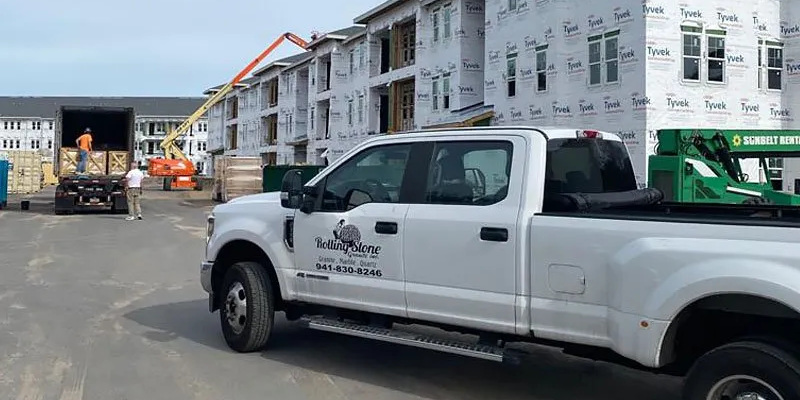 Our experts at Rolling Stone Granite Tennessee recommend following these guidelines to avoid potential problems, unexpected costs, or extended project deadlines:
Give yourself some monetary wiggle room. It's always a good idea to set aside 10% of your budget to cover any unforeseen expenses.
Find top-rated contractors. If you haven't done a commercial renovation before, we strongly recommend hiring contractors to help you out. Plan on finding contractors months ahead of time to make sure your timeline will work out. To learn about our own professional installation services, click here.
Choose the best materials for your business. A commercial renovation is much different than a residential renovation. You need to think about how many people will be using your facilities every day, how to set up your space for maximum efficiency, and which materials will be the most durable over a long period of time. Selecting a material that requires a lot of maintenance, for example, may lead to additional costs or premature damage.
Measure the space carefully and order products ahead of time. You don't want to get to the final stages of renovation before realizing you didn't order enough cabinets or floor tiles! Measure your space a few times and consult with a designer, so you can feel confident when you order materials.
If you need more information or want to get a customized quote for your project, don't hesitate to reach out to our team today!
---
At Rolling Stone Granite Tennessee, we offer commercial renovation services in Chattanooga, Cleveland, Knoxville, Winchester, Tullahoma, Oakridge, Dayton, and Maryville, Tennessee; Decatur, Huntsville, Scottsboro, and Fort Payne, Alabama; and Rome, Dalton, Calhoun, Marietta, and Athens, Georgia.