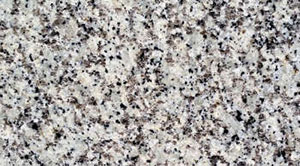 Whether you're remodeling your kitchen or bathroom, you should consider updating your countertops to something strong, durable, and stylish. Granite is always a great choice, but every slab of granite is different. That's why we have a showroom to showcase all the different slabs we have available for your countertops.
Here is what you can expect from our granite showroom:
Variety of colors and designs: Every slab of granite is different with its unique color and veining. In our granite showroom, you'll see all the different colors and designs you have to choose from to give your kitchen or bathroom countertops a great look. You can see options of varying earthtones and single or multiple veining and texture options.
Great customer service: We understand that a showroom filled with lots of different slabs of granite can be overwhelming. That's why we offer great customer service and can help you decide what option is best for you. We can also show you other stone countertops if you might be interested in quartzite or marble instead.
Just the right look: No matter your preference of color, texture, veining, or otherwise, you'll be sure to find just what you need to complete the look of your kitchen or bathroom in our granite showroom. It will surely also help you find inspiration for your design.
Granite countertops can be a great addition to any home. Come visit our granite showroom in person to find the best choice for your home. Whatever piece you choose will be truly unique.